Knife Trimmers
IDEAL KNIFE TRIMMER 1046 460 MM TRIM LENGTH CUTS 20 SHEETS 80 GSM PAPER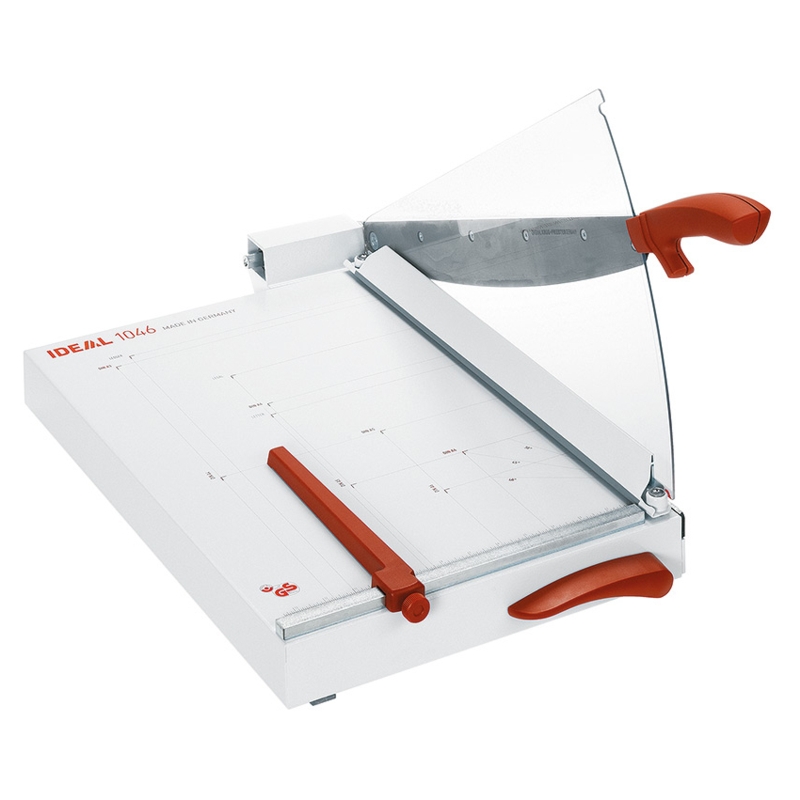 The IDEAL 1046 is a strong, safe and simple to use office trimmer for A3 plus size sheets, boasting high quality parts, from its resharpenable Solingen steel blades and sturdy blade mounting bracket for accurate rectangular cuts, to its all-metal construction, metal side-lay and transparent safety guard and manual clamp bar. Has a cutting capacity of approximately 30 sheets.
Alternative Options

IDEAL KNIFE TRIMMER 1135 350 MM TRIM LEN...

IDEAL KNIFE TRIMMER 1038 385 MM TRIM LEN...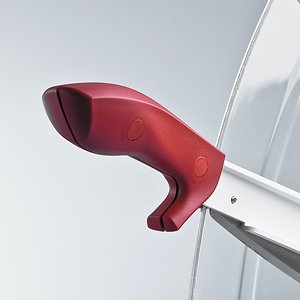 Ergonomic Handle
For Ease of Operation
Designed with ease of use and safety in mind, the IDEAL 1046 has an ergonomically-shaped blade handle.
---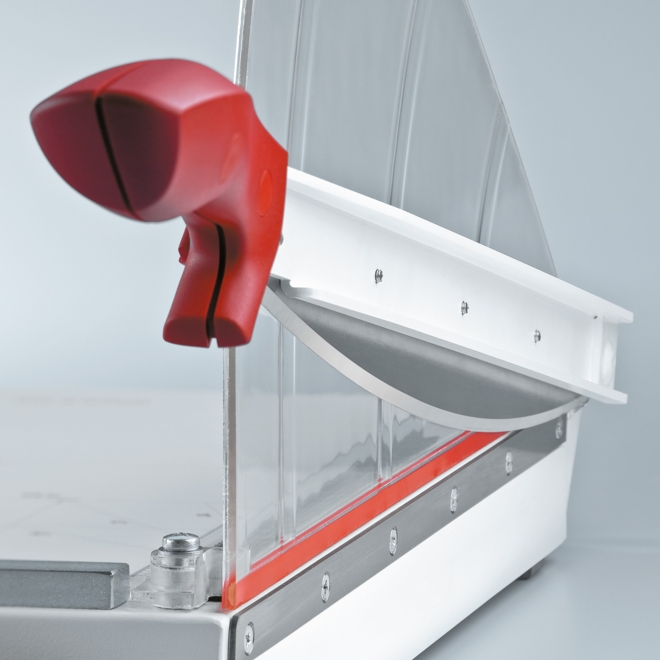 Cutting Line Indication
Precise Aligning of the Paper
Cutting accuracy is assured with the cutting line indicator which is integrated into the transparent clamp bar, making alignment of sheets simpler.
---
Easy Lift
Innovative Release Lever
The EASY LIFT release lever does exactly what it says: it lifts the automatic clamp after cutting for easy removal of the paper from the cutting table.
---
Warning:
Prices and product availability are subject to change without notice
Back to Top