Knife Trimmers
IDEAL KNIFE TRIMMER 1110 1100 MM TRIM LENGTH CARDBOARD KNIFE CUTS 18 SHEETS 80 GSM PAPER WITH STAND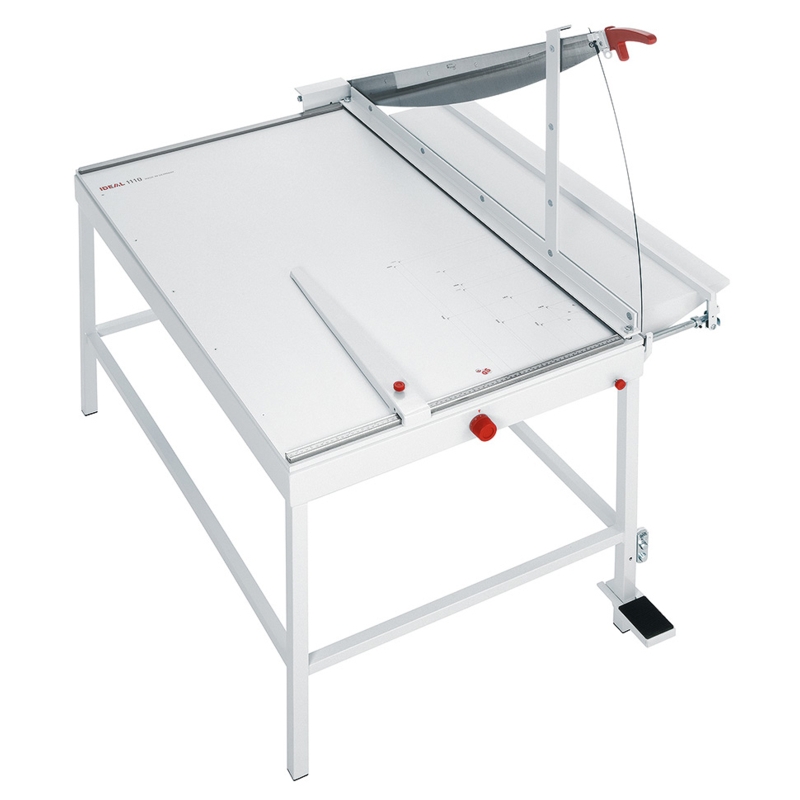 Great for cutting heavier materials as well as paper and cardboard, the IDEAL 1110 is a professional trimmer with 1100mm cutting length, and equipped with a sturdy stand. Materials such as thin metal plates, foils, balsa wood and linoleum can be trimmed using the machine's obtuse-angled (75º) universal blade, up to a maximum cutting height.
Alternative Options

IDEAL KNIFE TRIMMER 1080 800 MM TRIM LEN...
Extension Table
Practical
Especially useful when trimming large format materials, the IDEAL 1110's front gauge also has a fold-away extension table to support bigger sheets during cutting.
---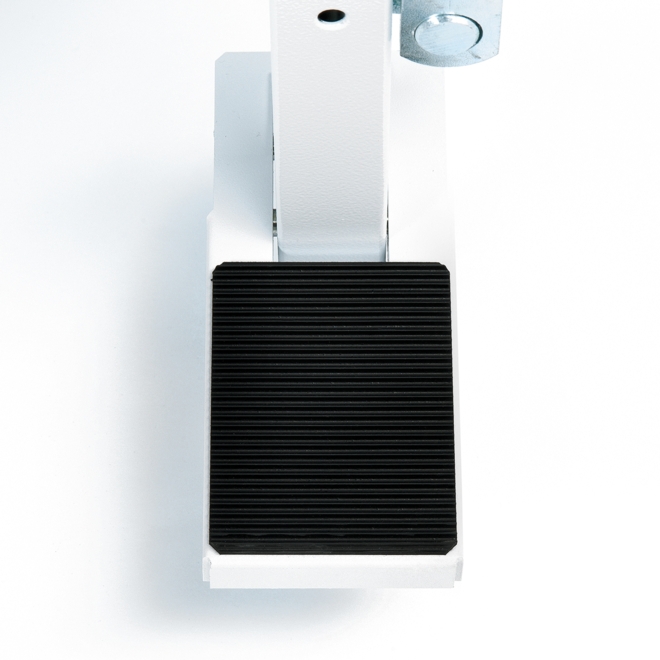 Foot Pedal Clamping
Intergrated into the Base Frame
For convenience and ease of use, the model includes a foot pedal on its stand for operating the clamping system.
---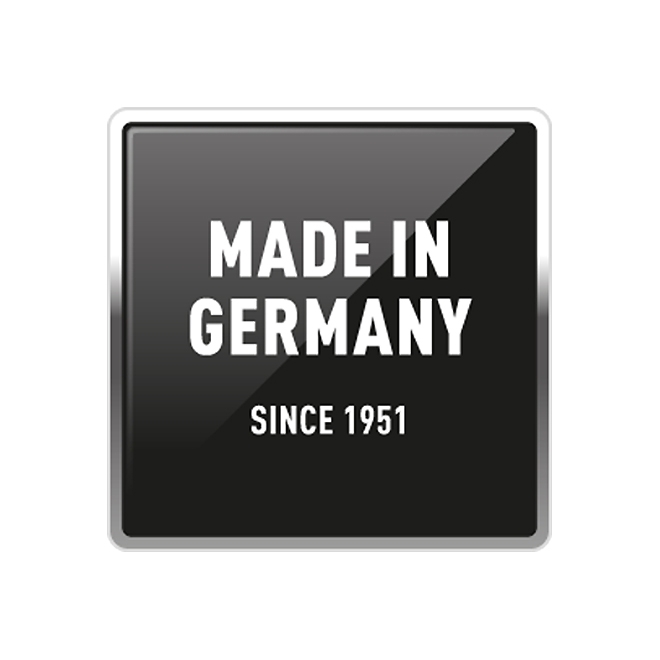 Quality in Every Detail
High Quality Components
Made in Germany and safety tested by independent safety labs, quality runs throughout the IDEAL 1110 trimmer, from its Solingen steel blade set, solid cast aluminium blade mounting bracket and blade axle with double bearing for precise cuts, to its unbreakable plastic blade guard and fine adjustment front gauge.
---
Warning:
Prices and product availability are subject to change without notice
Back to Top