Machines
IDEAL SHREDDER 2445 CC 2 X 15 MM SECURITY LEVEL P-5 8-10 SHEETS 80 GSM PAPER 50 LITRE WASTE BIN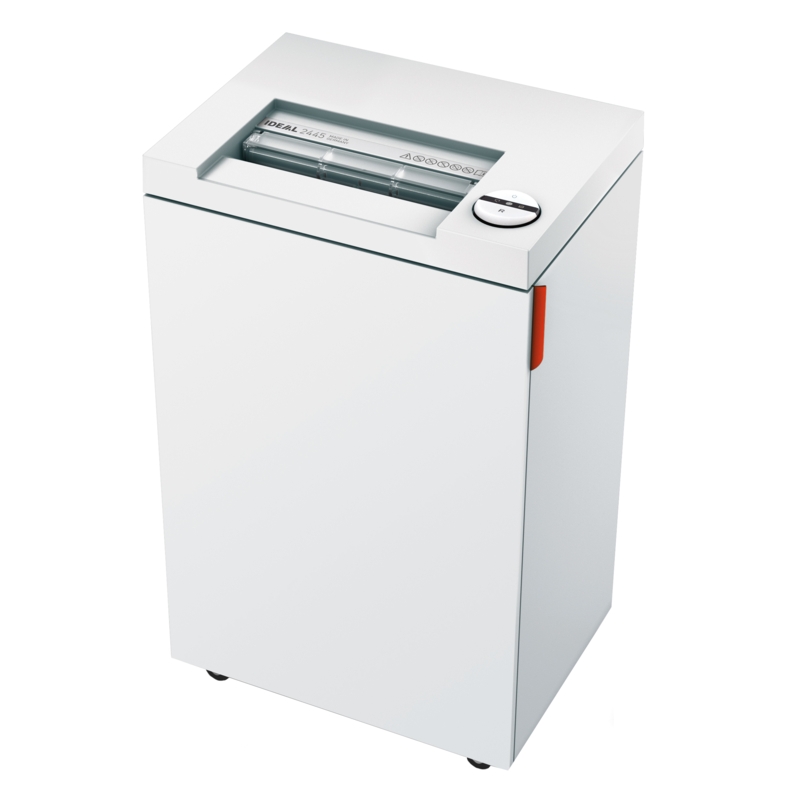 With SSC – smart shred control: a smiley on the EASY-SWITCH element indicates the used sheet capacity during shredding process to avoid paper jams. High-quality, paper clip proof cutting shafts from special hardened steel with lifetime guarantee. Fully closed gear box housing and durable gears. High-quality wooden cabinet, mobile on castors. Convenient environmentally-friendly shred bin (no disposable shred bags required).
Alternative Options

IDEAL SHREDDER 2465 CC 2 X 15 MM SECURIT...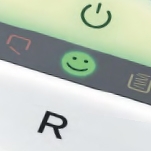 SSC – Smart Shred Control
That's Fun!
That's fun – shredding without paper jams! The smiley has a capacity control function: If it shines green, everything is ok. If the smiley flashes, the shredder has reached its capacity limit.
---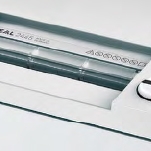 Safety Flap
More Protection
The safety flap in the feed opening is an additional safety element to keep fingers, ties or other objects away from the cutting shafts.
---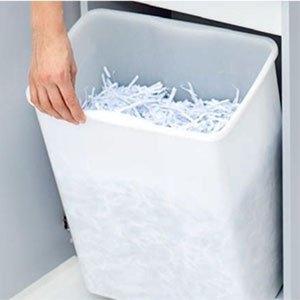 Easy and Clean
Convenient Waste Disposal
The environmentally-friendly shred bin can be removed easily and cleanly from the cabinet. The bin can be used with or without disposible shred bag.
---
Return to Base Fixing
This product qualifies for Return To Base if faulty within the warranty period.
**See 'Return to Base' section for details and procedures**
Warning:
Prices and product availability are subject to change without notice
Back to Top