Knife Trimmers
IDEAL KNIFE TRIMMER 1071 710 MM TRIM LENGTH CUTS 35 SHEETS 80 GSM PAPER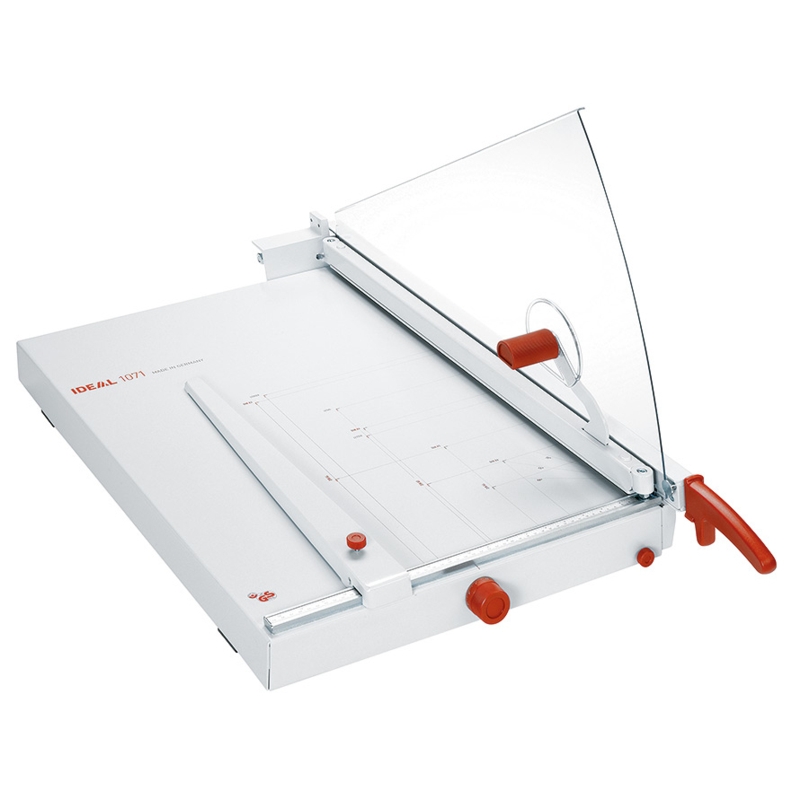 The IDEAL 1071 is a strong, safe and simple to use professional trimmer suitable for up to 710mm cutting length. It boasts high quality parts, from its Solingen steel blades and cast aluminium blade mounting bracket for accurate rectangular cuts, to its all-metal construction, precision side-lay and transparent safety guard and manual variable pressure clamp bar. Has a cutting capacity of approximately 40 sheets.
Alternative Options

IDEAL KNIFE TRIMMER 1058 580 MM TRIM LEN...

IDEAL KNIFE TRIMMER 1080 800 MM TRIM LEN...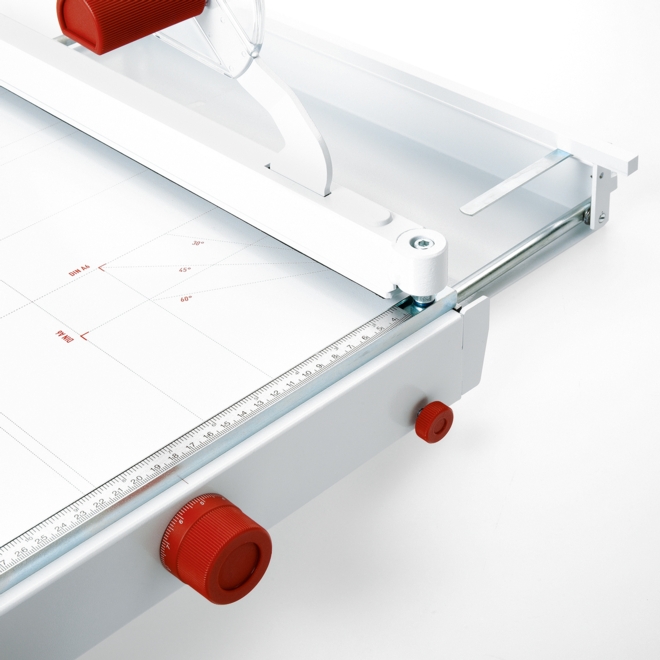 Front Gauge
Millimeter Set
Make narrow strip cuts as small as 1mm wide with the front gauge's integrated narrow strip cutting device. The lockable gauge is positioned using a calibrated rotary knob.
---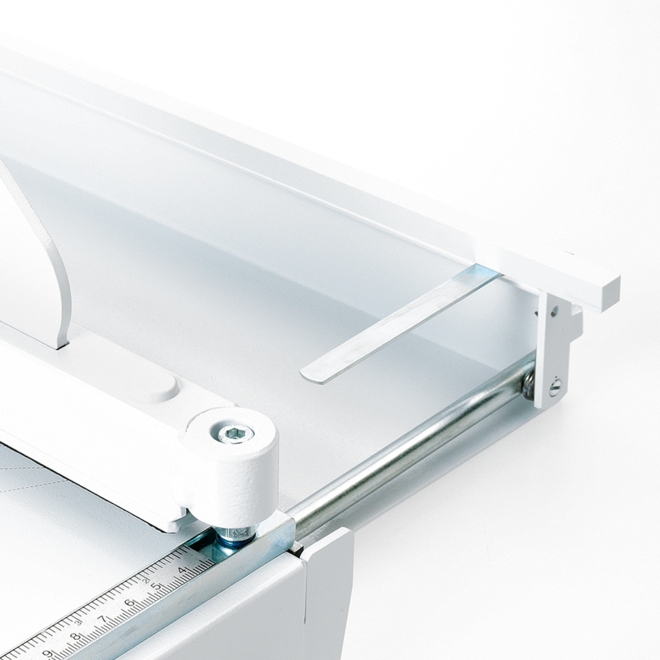 Paper Supports
Precise Aligning
To help with precise paper alignment the front gauge also has fold-away paper supports.
---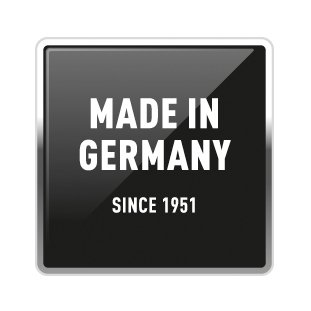 Quality in Every Detail
High-Quality Components
This is a sturdy professional trimmer, with an all-metal construction and a high quality resharpenable blade set made of Solingen steel. There has been no compromise in quality in parts and build in this German-made product, which has been safety tested by independent safety labs.
---
Warning:
Prices and product availability are subject to change without notice
Back to Top